AMG® Mercedes-Benz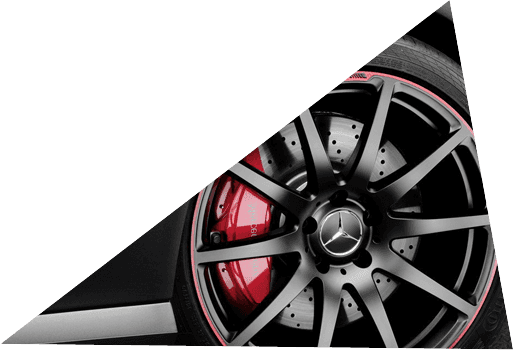 What is an AMG® Mercedes-Benz?
Any Mercedes-Benz is extraordinary, and it's difficult to imagine that any car could trump its performance. In fact, only one vehicle does: the Mercedes-Benz-AMG®.
The acronym AMG® stands for Aufrecht Melcher Großaspach. Hans Werner Aufrecht (who was born in Großaspach) and Erhard Melcher were highly talented mechanics who ran an independent auto performance shop in Germany that caught the attention of Mercedes-Benz. Impressed with the innovative performance enhancements the mechanic duo came up with, Mercedes-Benz ultimately bought AMG® and began implementing those features on its own vehicles.
Today, Mercedes-Benz-AMG® is recognized as the ultimate performance luxury car.
When developing a new AMG®, model engineers go through many stages to ensure the car meets the highest expectations and requirements of sporty drivers.These stages include:
Fundamental Set-Up
Performance & Dynamics?
Improving Defined Driving Characteristics
Extensive Testing
Fundamental Set-Up
Performance & Dynamics?
Improving Defined Driving Characteristics
Extensive Testing
The AMG® engineers' attention to detail results in a high-performance automobile featuring more than 500 original AMG® parts. There is no margin of error, no room for even the smallest behavioral flaws. The Mercedes-Benz-AMG® is pure perfection.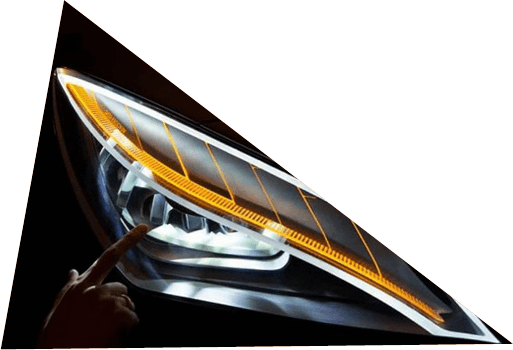 How does it differ from regular models?
One Man–One Engine. This is the philosophy applied to the hand-assembly of every Mercedes-Benz-AMG® engine. To this day, every single Mercedes-Benz-AMG® engine is assembled by hand in Affalterbach, Germany, with a designated technician taking full responsibility of every stage in the process. Upon completion, his or her signature is then put on the engine plate.
Only the highest qualified technicians with many years of experience are employed in the AMG® engine shop. This single technician is responsible for the engine passing rigorous testing methods to ensure precision performance.
The engine assembly process is controlled and documented by the AMG® Trace System. This state-of-the-art system monitors building process and displays relevant online system information. It allows the designated technician to combine the traditional approach to AMG® engine production with production trends of the future.
The utmost precision and attention to detail are important during the AMG® engine assembly as it has to pass not only the engine tests but also stringent Mercedes-Benz quality criteria. Most importantly, it must exhibit the reliability and longevity of a Mercedes-Benz.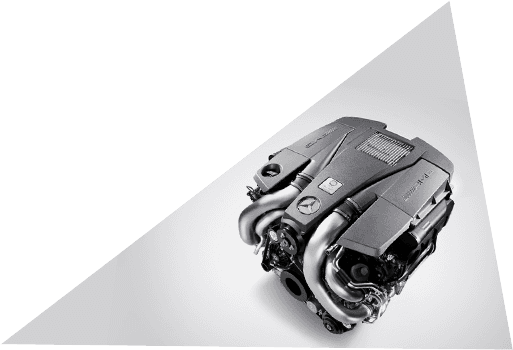 Where can I get an AMG® model?
The first model of the Mercedes-Benz-AMG® was introduced in 1967. Ever since then it has been a highly sought-after vehicle with many different classes to choose from.These class choices include:
Sedans
Coupes
SUVs & Wagons
Convertibles & Roadsters
The rigorous testing all AMG®s go through before they ever make it to the showroom floor ensures you will be getting a car that will bring you driving pleasure for many years to come.
If you are looking for a genuine Mercedes-Benz-AMG® packed with high-performance technology, look no further than Mercedes-Benz of The Woodlands.
TESTIMONIALS

My husband surprised me with a new Mercedes-Benz-AMG® GLE and I love it! I can fit me and my 2 children in it comfortably and I love how smooth it drives. You can tell that care was put into the making of this vehicle. I don't even want to get out of it!
Kelly T.

TESTIMONIALS

I needed a car that I wasn't ashamed to take clients out in. I got a Mercedes-Benz-AMG® S Class Sedan. Best decision I've ever made. It handles like a dream and I feel more confident in my car than ever before. I've received countless compliments.And just watch out when I make that incredible engine sing! Music to my ears.
Dan M.