5 Ways Your Mercedes-Benz Dealership Keeps the Roads Safe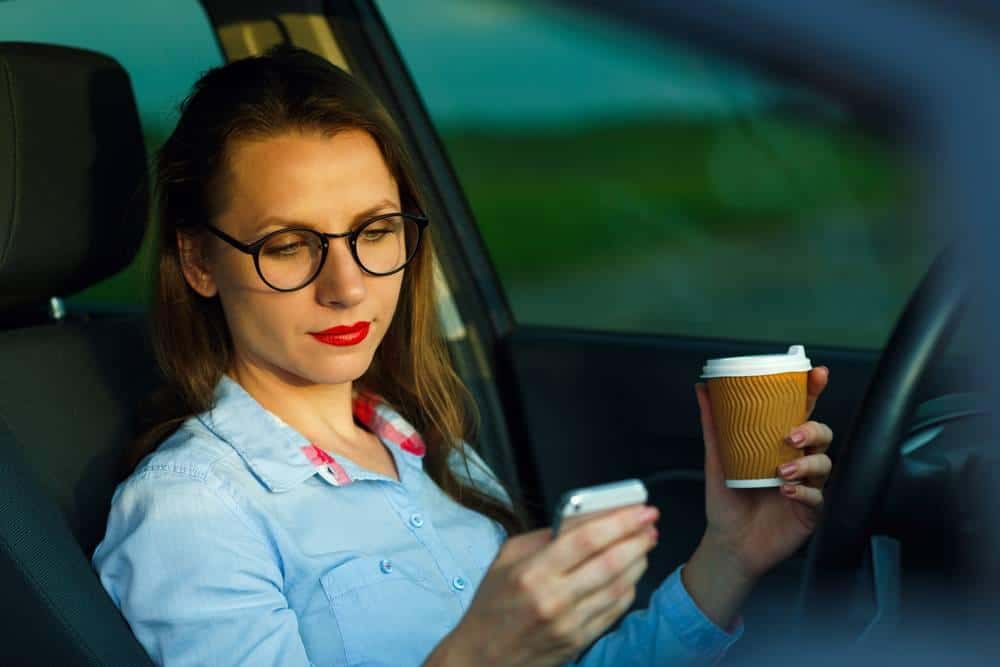 Driving a vehicle is fun, thrilling, fulfilling and … dangerous. While the number of motor vehicle crash fatalities on U.S. roadways is declining, according to the National Highway Traffic Safety Administration (NHTSA), there were more than 32,000 crash-related fatalities in 2014 and another 2.3 million people injured in accidents.
Staying safe behind the wheel can be accomplished through a combination of factors. New driving safety technology, found in may new vehicles offered at Mercedes-Benz dealerships, is breaking new ground when it comes to driver and pedestrian safety. However, good old-fashioned driver error is behind most accidents.
So what's the best way to ensure that you stay safe on the road? Here are a few of the most dangerous driving habits that can lead to major accidents. Car makers, including Mercedes-Benz, are well aware of these driver habits and new technology found in models at your local Mercedes-Benz dealership work to combat driver error and keep you and others safe on the road.
Drowsy Driving:
Driving home after a late night at the office or logging extra miles during an extended road trip are instances when driver fatigue can play a factor.
Driving while drowsy is a very common occurrence. Around 40 percent of drivers admit that they have nodded off while behind the wheel, according to the NHTSA. The agency also estimates that drowsy driving is to blame for more than 100,000 crashes each year in the U.S.
It has become such a problem that car manufacturers have worked to create new safe driving technology that can alert drivers if they inadvertently drift out of their lane. Attention Assist, which is available in Mercedes-Benz C-Class, E-Class, S-Class and G-Class models, monitors 70 parameters in the first minutes of your drive in order to take note of your unique driving style. As you drive, the vehicle's system can detect steering behaviors that suggest that you are becoming drowsy. ATTENTION ASSIST® will sound an alert that will encourage you to pull over and stop in order to rest.
Driving Under the Influence:
While driving after consuming drugs and/or alcohol is taboo, it continues to be a factor in many car accidents and fatalities. Nearly 10,000 people die each year in alcohol-related motor vehicle crashes. That accounts for around 30 percent of total traffic fatalities.
Alcohol and other substances can dramatically impair your ability to drive. So it's important to use common sense and play it safe after cocktail hour. Keep a ride sharing or taxi hailing app on your smartphone and never be shy to use it.
Your Mercedes-Benz dealership can help you set up mbrace, the complimentary Mercedes-Benz in-vehicle technology and apps system that connects you to your car via your smartphone or computer. Among its many functions is a "round-the-clock" concierge service that can assist you with ride hailing or driver services.
Distracted Driving:
There are plenty of distractions to keep you from focusing on the road while you drive. Distracted driving is quickly becoming a major cause of traffic accidents in the U.S. The NHTSA estimates that 660,000 distracted drivers are on the road at any given time. Distracted driving can cause collisions, delayed reaction times and drivers to swerve out of their lane.  Taking your eyes off the road for a fraction of a second can lead to a major disaster. So it's best to keep your focus and attention on the road.
Here are a few common distractions that can easily impair your driving:
Eating or drinking while driving — Enjoying a quick snack or beverage in your car is convenient, but has potential dangers as well. Spilled hot coffee, greasy hands or one-hand driving can cause you to loose control of your vehicle. Stay safe and eat before or after you drive.
Applying makeup or grooming — Running late to work or a meeting and to save time you decide to apply your mascara or comb your hair while driving. Sure that vanity mirror is tempting to use. But avoid any mishaps and tend to your beauty routine at home or when you are parked.
Talking on the phone or texting — Texting, checking social media, talking on the phone, fiddling with car electronics or using a navigation system all divert attention away from the task at hand. Save all your phone calls, texts, etc. until later or talk to your Mercedes-Benz dealership about our hands-free vehicle options.
Tending to your children or pets — Sometimes your passengers can be distracting, whether they're of the four-legged or two-legged variety. Keep your pets in carriers and try to keep things calm and cool inside your vehicle until you can pull over safely.?
Mercedes-Benz combats distracted driving with its ATTENTION ASSIST® and Active Lane Keeping Assist. The safety features act as an early warning for driver drowsiness and inattention. ATTENTION ASSIST® can detect certain steering corrections that may indicate drowsiness. Active Lane Keeping Assist utilizes a special camera that watches the road ahead. If the system detects that you are drifting out of you lane, the car will vibrate the steering wheel and an advanced system can help apply the brakes to help you guide your vehicle back into the correct lane.
Aggressive Driving:
The faster you drive, the more severe a crash can be. Speeding is the second biggest cause of traffic fatalities (behind alcohol). While your vehicle may be able to reach high speeds, it's always best to adhere to the set speed limits at all times.
Driving Too Fast in Bad Weather:
Rain, snow, sleet, hail and high winds can impact driving conditions and you should adjust your driving as needed. It's best to slow down when road surfaces become slick with rain, snow or ice. Leave extra room between you and other vehicles in order to accommodate for slower braking times.
Sources: