5 Advantages to Buying your Mercedes-Benz from a Dealer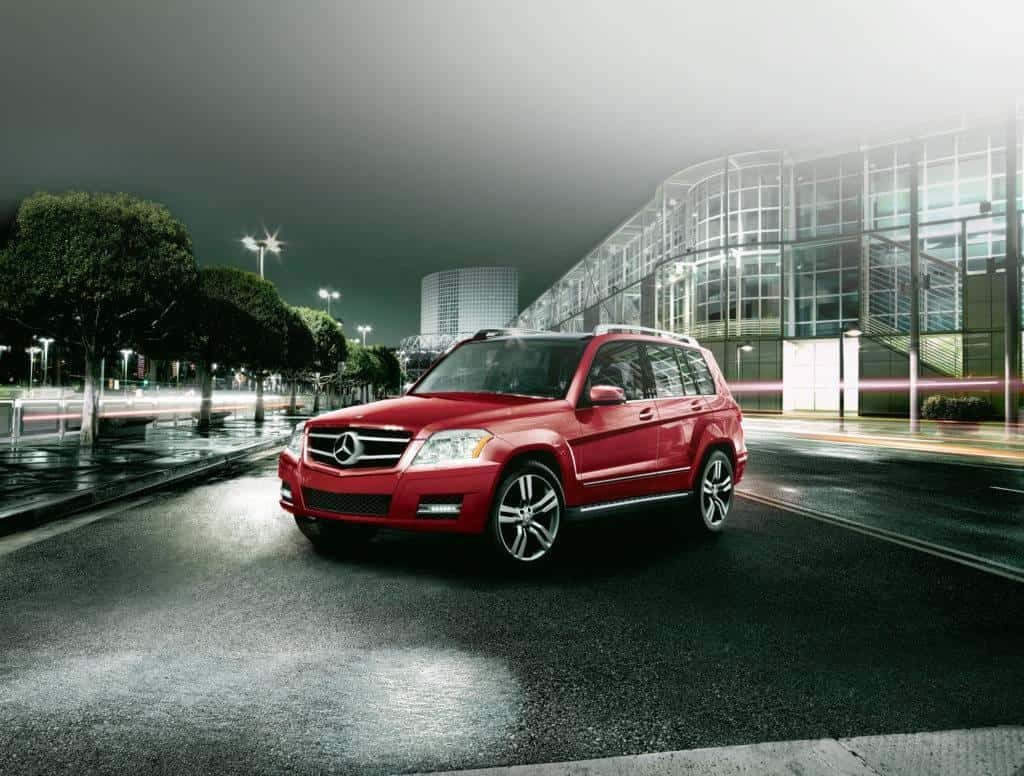 There are plenty of ways to buy a car. Even more, if you are planning on buying used. But what is the best option? Here are 5 reasons to buy your car from a Mercedes-Benz dealer.
1. Get What You Want
If you are buying new, then this is probably the main reason you are going to a Mercedes-Benz dealer. You get exactly what you want. Model, color, engine configuration, and any extra option that you may want.
Let's say you are interested in buying a new C-class. The C-class comes in 5 different base options. Let's say you want the C 300 4MATIC® with the 2.0 L turbo engine. This is the base car; next, you get to choose the options. You can go with the base, luxury or the sports package. Then you get to choose the color you want, the wheels (size and color), and even the type of badges. Moving on to the interior, you can choose the type of sound system, color of the interior, and type of wood inserts for the steering wheel. And last but not least, you can pick and choose the technology packages: parking assist, Pre-Safe brake assist and Lane Change assist, among other options. Your brand new car will be completely customized and all yours.
2. Warranty and Service
This is a big one. Having the commitment and support from a manufacturer backed dealership means that whatever happens to your car, you'll be covered. Software updates, recall, service, maintenance, and even accidents can all be taken care of.
As far as warranty goes, your new car is covered against any defects for a set period of time or mileage (4 years or 50,000 miles). This means that if anything stops working or if service is needed, it's complementary. All you need to do to is stick to the scheduled service intervals and your warranty will be maintained.
Mercedes-Benz dealerships offer maintenance plans at a better cost. So you can get your yearly maintenance at a better rate. Your car stays in tip-top condition and you save money.
3. Get the Best Financing
If you are financing your new or used car, going through the dealer offers several advantages. Since they manage high volumes of transactions, banks tend to offer better deals through dealerships than what you can find on your own. Another benefit is that you can finance a Certified Pre-Owned car and sometimes even under the same conditions as a new car.
4. Fuel Efficiency and Safety Features.
When you buy your new Mercedes-Benz, you are guaranteed to get the latest in engine efficiency, performance, and safety. All Mercedes-Benz vehicles exceed government regulations regarding safety. As a matter of fact, Mercedes-Benz has been at the forefront of developing autonomous technology intended for safety purposes. Mercedes-Benz cars are regarded as some of the safest vehicles on the road for their combinations of passive and active safety features.
5. The Mercedes-Benz Certified Pre-Owned program
To qualify as a Mercedes-Benz Certified Pre-owned vehicle, the car goes through a series of stringent tests and inspections.
To start off, the service history and an 11-point physical inspection are performed on the whole car. Structural damage, service and recall history, spare keys, and OEM window verification are all aspects that are looked after.
Then all the fluids are verified to make sure proper levels and quality of the fluid is maintained. Engine oil, transmission, transfer case, brake and wiper fluid are checked.
The engine then gets a complete evaluation. The process starts out by making sure emission requirements are being met, then spark plugs, vacuum pump, engine mounts, ignition system, and the list goes on. There are sixteen items that are checked on to make sure the engine meets the Certified Pre-Owned standards.
The electrical system is next on the list. Each and every switch, button, and sensor on the car is checked. There are 32 items that are checked. The horn, central door locks, fuses, rain sensors are some of the electrical components checked.
The whole undercarriage is then reviewed for damage and wear. The dealership technicians get under the vehicle and checks the steering components, suspension, brakes condition, wheels, tires, and drive shaft to make sure everything is in working order.
The chassis and body are checked to make sure they provide the structural integrity needed to maintain the safety and performance standards that they were designed for. This includes the interior of the car as well.
As far as the interior goes, tears, stains and other blemishes are inspected. The fit and finish of the interior must be the same as when it left the factory.
And last but not least is the road test. The active cruise control, instruments and any unusual vibration or noise are checked for.
Another benefit is the Vehicle Trade-in program. Depending on your car, some dealerships might accept it as part of a payment of your new car. This means not having to go through the hassle of selling your car. Even if you still owe a part of your car, dealerships make the changeover process simple and you won't incur on expensive bridging loans.
Resources:
https://www.mbusa.com/mercedes/cpo
https://www.mbusa.com/mercedes/vehicles/build/class-C/model-C 300WZ4
http://www.caranddriver.com/features/the-advantages-of-buying-a-new-or-used-vehicle