Why it's the perfect time to buy a Pre-Owned Mercedes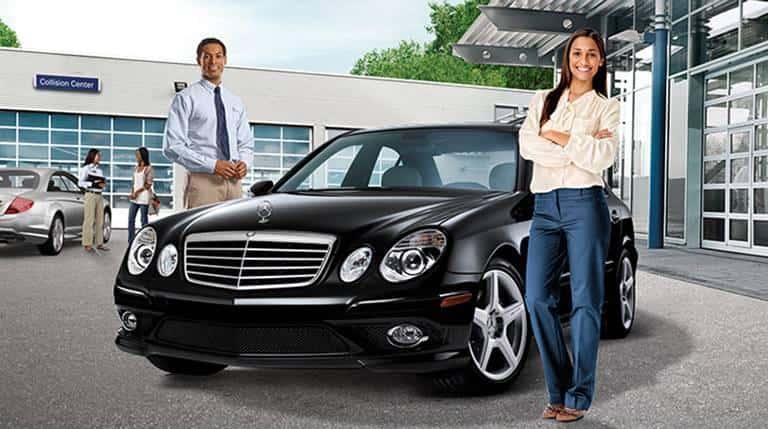 If you have always dreamed of owning a Mercedes-Benz, but your budget doesn't quite allow it, now may be the perfect time to consider buying a Certified Pre-Owned vehicle. A flood of off-lease vehicles is expected to hit the market within the next two years. About 800,000 used cars will be returned to dealerships this year as a record number of leases mature, according to J.D. Power's NADA Used Car Guide.  As a result, there will be about 33 percent more used vehicles available in the market as compared to what is available now. This trend is expected to continue through 2018.
The influx of pre-owned vehicles coming to market is the result of the increase in leases that occurred following the recession (which ended in 2009).  After several years of slowdown, leases took off again in 2010 and soared to a record number in 2014, with 3.5 million new vehicles leased in the United States, according to J.D. Power. Leasing vehicles has become a popular choice due to the rise in prices for used vehicles, as well as reduced risk for lenders and lower monthly payments for consumers.
However, as vehicles that were leased between 2013 and 2015 come to the end of their terms this year, and are then returned as pre-owned vehicles, it will create an oversupply in the market.
An expanded inventory of used vehicles will mean consumers can expect to find great deals for nearly-new vehicles in the coming months and years. Over stocked inventory will likely cause prices to drop to levels not seen since 2010, suggests the J.D. Power report. The report estimates that used-vehicle prices could fall by 2.5% per year over the next three years. That would be down 7.3% in 2018 compared to prices in 2015.
And the glut in pre-owned vehicle inventory is not limited to certain makes and models. It also will include luxury vehicles as well. Mercedes-Benz USA expects that dealerships soon will be overwhelmed by the number of off-lease vehicles entering the market. Stephen Nicholson, MBUSA's remarketing manager told Automotive News that some 200,000 pre-owned Mercedes vehicles are expected to return to dealerships soon.
Mercedes-Benz dealers will get the first pick of the best pre-owned vehicles to sell. And that will mean good deals for quality vehicles for buyers. During this "golden time" to buy a Mercedes-Benz Pre-Owned vehicle, here are a few things to consider:
Why You Should Buy Pre-Owned?
A pre-owned vehicle that has low mileage and that is in good condition will not depreciate in value as quickly as a brand new car. A Mercedes-Benz Certified Pre-Owned vehicle offers an extra layer of value and quality. All certified pre-owned Mercedes-Benz vehicles are in prime condition. They are six model years old or newer and have less than 75,000 miles on them.
They also have histories of proper maintenance and receive a full 164-point inspection before they are sold. Specially-trained technicians carefully examine each vehicle and any issues are repaired or reconditioned.
Additionally, when you buy a Certified Pre-Owned Mercedes you can rest assured that your vehicle will be covered in the event of any problem that may arise down the line.
All Mercedes-Benz Certified Pre-Owned vehicles come standard with an unlimited mileage, one-year warranty. Buyers also have the option to extend that warranty for up to two years. There is no deductible and no additional fees for warranty-covered parts, service, or labor.
What You Can Expect to find at a Mercedes-Benz Dealership
Authorized Mercedes-Benz dealerships are the only sellers that offer Certified Pre-Owned Mercedes-Benz. These vehicles have been hand-selected by dealers and have been pampered by previous owners. Mercedes dealerships carry a large inventory of Pre-Owned Mercedes vehicles in stock and offer sedans, coupes, SUVs, wagons, and roadsters. If you are searching for a particular model or color, dealers  can help you find exactly what you are looking for.
After you buy your new Certified Pre-Owned Mercedes and you are not fully satisfied with your vehicle, just return it within seven days or 500 miles. Many dealers will exchange it for a different pre-owned certified vehicle of equal value under the Exchange Privilege program.
But Before You Buy … 
Before you run out and buy the first great deal you find (and there will be plenty this year) slow down and consider these tips about buying pre-owned.
1. Take time to research the pre-owned vehicle you wish to buy. Read reviews and research ratings for the make and model year. Choose a car that fits you and your lifestyle.
2. Do the math and calculate your monthly payments. Great APRs are available through Mercedes and there are Payment Calculators available to help your find the right car for your budget.
3.  Consider depreciation trends for the make and model of your vehicle. Some vehicles are historically more desirable than others. Consider size, function and gas mileage and consider if those factors may help or hurt its resale value down the line.
4. Factor in maintenance costs. Mercedes-Benz offers pre-paid maintenance packages, that may help save you money in the long run and help keep your car in top condition.
5. Schedule a test drive. Take a look at the vehicle in person and take it for a spin. Inspect it inside and out and compare other options that may be available. A trained sales specialist should be able to answer any question you may have.
Source: