The Best Environmentally-Friendly Cars from Mercedes-Benz of The Woodlands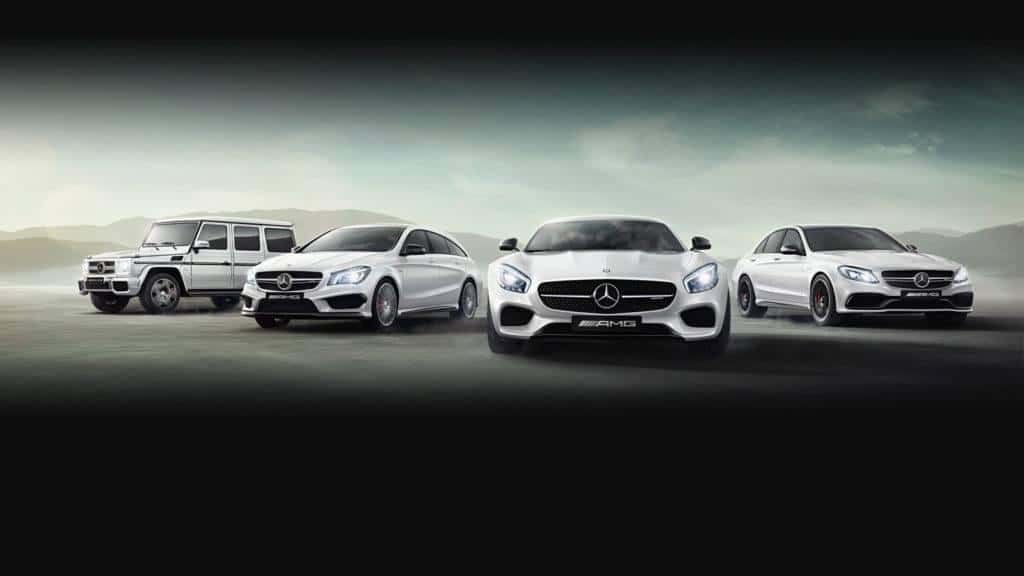 Every day can be Earth Day when you are driving a Mercedes-Benz. The auto maker has a long-standing commitment to reducing the impact of vehicles on the environment — even before it was the cool thing to do. Mercedes-Benz utilizes cutting-edge technology and design to create vehicles that boast emission-free driving and reduced fuel consumption.
Drivers in Houston typically face lengthy commutes and saving fuel by driving a hybrid, electric vehicle or clean diesel fuel vehicle, like those offered by Mercedes, can create long-term cost savings. Plus you will be doing your part to help the environment by reducing green house emissions.
Mercedes-Benz is constantly innovating to create faster, lighter and more efficient cars. One focus area of innovation is improving internal combustion in all vehicles. Advancements in engine combustion help deliver more power, lower fuel consumption and lower emissions.
Let's take a closer look at the ways Mercedes-Benz keeps it down to earth:
Mercedes-Benz BlueTEC® clean diesel vehicles
Mercedes-Benz has long been the leader in diesel technology — inventing the world first diesel car in 1936. The company's newest most-advanced generation of diesel cars are fueled by BlueTEC® Clean Diesel systems, which are able to produce up to 30% greenhouse fewer gases than gasoline and run engines more efficiently, creating greater fuel economy and higher torque. BlueTEC® Clean Diesel technology is available in five different Mercedes models in the US. The E, GL and GLE. Mercedes Sprinter Vans also utilize BlueTEC® diesel engines.
HYBRID Drive
Mercedes-Benz has announced that they plan to offer plug-in hybrid versions of all of their most popular models by 2020. Their performance division, AMG®, even is working on hybrid powertrains and platforms to be launched in the future. Mercedes-Benz is also working to boost hybrid technology as a whole by increasing battery size to give it's plug-in hybrids a longer range.
The first hybrids available to be available in the US include the S-Class sedan and GLE-Class SUV. New E-Class and C-Class hybrid vehicles also are on the way.
The S 550e Plug-In Hybrid is the first Mercedes-Benz of its kind (first introduced in the US in 2015). The luxury sedan known for its comfortable ride and plush interior has a V-6 engine that works in conjunction with an electric motor powered by a 8.5-kilowatt-hour lithium-ion battery. The engine carries 329-hp and can travel up to 18 miles, at up to 75 mph, on electric power alone. The S-Class hybrid includes several drive modes (Hybrid, E-Save and Charge) in order to customize efficiency.
The GLE 550e Plug-In Hybrid is the first hybrid Mercedes-Benz SUV. The new plug-in GLE features all of the comfort and flexibility of a Mercedes SUV, but with the added fuel efficiency of a hybrid. It utilizes a 8.5-kilowatt-hour lithium battery pack in conjunction with its 3-liter biturbo Direct Injection V-6 engine. The vehicle also can be powered solely by the electric motor for up to 18 miles. Pricing and US availability for this model has yet to be announced as of this writing.
The popular C-Class gets a plug-in hybrid electric update this year. The new 2016 C 350 Plug-In Hybrid has a four-cylinder gas engine that works in conjunction with a powerful electric motor. Together the system has a combined power output of 275 hp and 443 lb-ft of torque.
The vehicle's electric battery that powers the motor can be charged quickly at a wallbox or standard residential socket. The electric range is estimated to be at 18.6 miles.
But just because it's a hybrid doesn't mean that the C 350 isn't thrilling to drive. The vehicle offers five custom transmission modes: Individual, Sport, Sport+, Comfort and Economy that allows drivers to control the driving experience.
There also are four engine modes: Hybrid, E-Mode, E-Save and Charge, which allows drivers to adjust the ratio of gas and electric energy.
Other Key Features of the C 350:
AIRMATIC® air suspension
Energy recuperation during braking and coasting
Central display unit with optional touchpad
Available Head-Up Display
Available LED headlamps
Standard safety technologies including ATTENTION ASSIST® and COLLISION PREVENTION ASSIST PLUS
Electric Vehicles
Currently there is only one all-electric Mercedes-Benz model available in the USA — The B-Class. The B 250e includes a powerful 177 hp motor (with 251 lb-ft torque) and 28-kilowatt lithium-ion battery that allows you to say goodbye to gas. This nimble, smooth and quite five-door hatchback has room for five and is sporty and functional, with iconic Mercedes design and standard safety features such as ATTENTION ASSIST® and COLLISION PREVENTION ASSIST PLUS.
This zero-emmisions electric drive vehicle can be driven up to 87 miles per charge, perfect for most commutes. Charging the vehicle is simple, just plug it in to any charging station and in two hours the lithium-ion battery will be ready to go again. Finding the closest charging station, or checking your battery status also is made easier with thembrace® mobile app or EV homepage.
Mercedes-Benz is reportedly working on more all-electric vehicles with extended battery ranges of between 230 and 310 miles. The company recently announced plans to build a new battery plant to supply new lithium-ion batteries to power more hybrid and electric vehicles within the fleet.
Flexible Fuel Vehicles
Mercedes-Benz Flexible Fuel Vehicles (FFVs) givers drivers options at the fuel pump and in the process, can help reduce greenhouse gas emission by up to 70 percent. Drivers can pick either gasoline or can fill up with E85 Ethanol (a widely available that is 15 percent gasoline and 85 percent ethyl alcohol). Mercedes-Benz offers flexible fuel vehicles for the CLA, E and GLE models.
Using flex fuel does not change vehicle performance, however, E85 can reduce overall fuel economy by up to 20 percent (although you will be using less gasoline). E85 also can be more expensive than regular gasoline, depending on where you choose to fill your tank.
Sources: