Mercedes-Benz of The Woodlands Teams Up with Interfaith of The Woodlands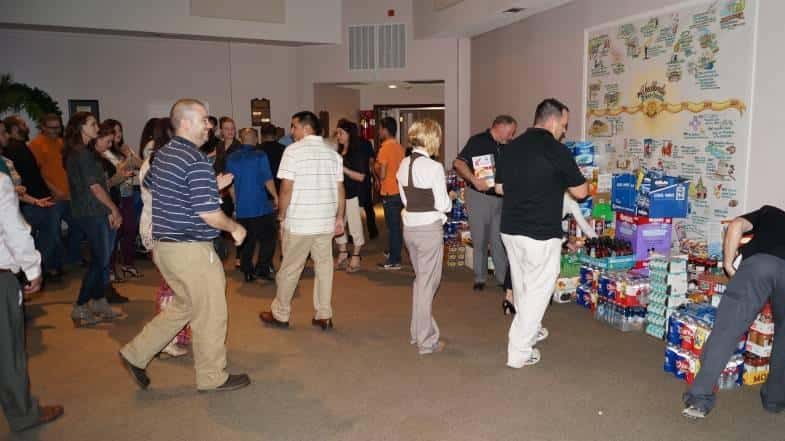 One of the most important things for us, as we put down roots here in The Woodlands, is to get to know this beautiful community and all the wonderful people in it.
That, of course, means serving people at the highest standard here at our dealership, but it also means reaching out and interacting with the community where it lives. That's why we were so happy to participate in a donation event with Interfaith of The Woodlands.
Sixty Mercedes-Benz of The Woodlands employees combined to donate $6,000 worth of Costco goods to the Interfaith of The Woodlands Pantry. The items included more than 5,500 pounds of food, toiletries and other household products.
"Interfaith is extremely grateful for the support of the employees of Mercedes-Benz of The Woodlands," said Dr. Ann Snyder, President and CEO of Interfaith of The Woodlands. "This incredible donation of food and basic necessities will enable Interfaith to provide for the many families that come to us for help throughout the year."
Interfaith does great work, and is highly deserving of all the support it gets. A non-profit social service, Interfaith of The Woodlands helps families in need with everything from housing payments to food to career services.
We hope you'll join us in supporting this great organization, and reach out to us to let us know how we can better serve this great community.
"Being a new dealership in The Woodlands, we were thrilled to be able to take a team building event and expand it into a generous community donation," said Bob Milner, Co-Owner and General Manager of Mercedes-Benz of The Woodlands. "I can't thank the Mercedes-Benz team enough for their hard work and dedication to making a difference for individuals and families in need."
Source: