Mercedes-Benz Houston Offers Tips on How to Keep Your Car Safe in Severe Weather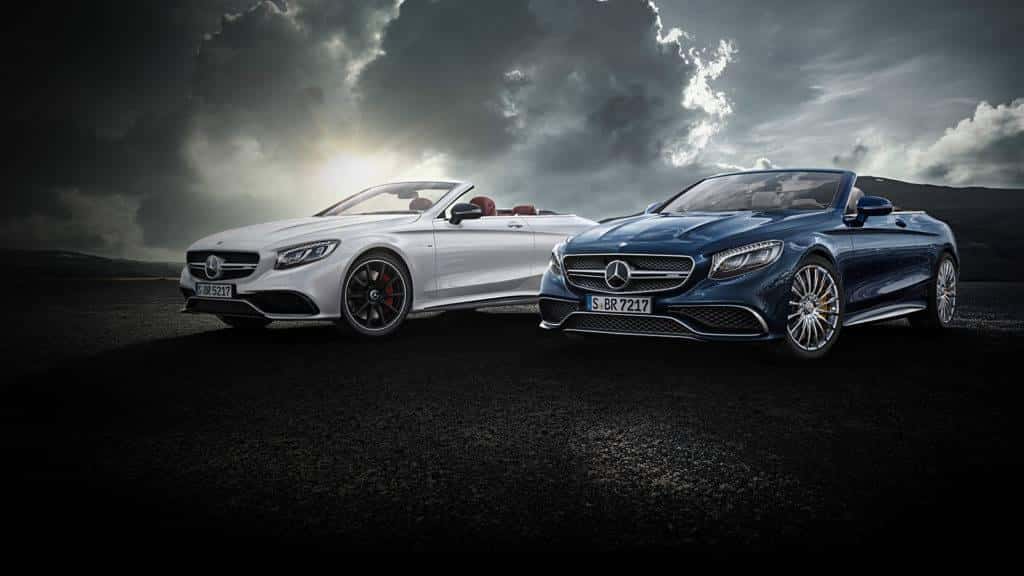 Mercedes-Benz Houston Offers Tips on How to Keep Your Car Safe in Severe Weather
Recent images of submerged and stranded cars on flooded Houston streets may have you thinking about how to keep your own vehicle safe when severe weather strikes.
Houston is no stranger to severe storms. The city and surrounding areas experience more than a fair share of hurricanes, epic floods, wind and hail — all of which can wreak havoc on your property and vehicles.
But by staying alert and following a few precautions, you can keep your Mercedes-Benz out of harm's way.
Here are a few tips for keeping your vehicle safe during severe weather from your Mercedes-Benz Houston dealer:
Floods
Flash flooding is a major threat in Houston as much of the city is low-lying with dozens of creeks, bayous, lakes and rivers that can easily be overwhelmed by heavy rains. More deaths occur due to flooding than any other storm-related hazard and the Centers for Disease Control and Prevention report that over half of all flood-related drowningsoccur when a vehicle is driven into flood water.
Here is more information about keeping you and your Mercedes-Benz vehicle safe during Houston's heavy rain or floods:
1. Stay aware of your surroundings at all times, check the weather and other alerts in order keep informed of possible threats.
2. If you are on the road, take precautions and avoid large puddles or pools of water in the road. Do not attempt to drive through water. Even a few inches is enough to sweep your vehicle away. Turn around and choose a different route if you encounter any standing water. Also, never move or go around barricades in the road.
3. Keep your headlights on and slow down while driving in heavy rain. Give yourself extra time to slow down in order to avoid hydroplaning.
4. If floodwaters rise around your car while you are inside, abandon the car and try to reach higher ground.
5. If you have time, before a flood hits, move your Mercedes-Benz to higher ground or an elevated parking garage.
Hail
Hail storms can cause severe damage to exposed vehicles. It only takes a few minutes to damage and dent the exterior. Severe hail also can smash windshields and car windows. Here are a few tips to keep your vehicle safe during a hail storm:
1. Stay informed about the weather and know what types of weather patterns may produce hail. You can sign up to receive weather alerts from NOAA on your smartphone.
2. If hail is in the forecast for Houston, protect your Mercedes-Benz by moving it inside a garage or other covering.
3. Do not attempt to go outside during a hail storm to move your vehicle. The falling hail can cause injury.
3. If you are driving when hail hits, slow down and try to move your Mercedes-Benz under a covering or awning. Or simply pull to the side of the road and wait for the storm to pass. 4. Driving though hail can increase the severity of the hail strikes.
Hurricanes
Like many cities situated along the Gulf Coast, Houston is threatened each year by hurricanes and tropical storms. Peak hurricane season for the Atlantic Ocean runs from June 1 to November 30.
Extreme winds and drenching rains that often accompany tropical weather can cause severe damage. It is important to stay aware of any alerts and warnings during hurricane season.
By following a few steps you can keep yourself, your family and property safe during the threat of hurricanes:
1. Have a hurricane plan. Prepare your home for a hurricane by having extra supplies like food and water on hand. Round up important documents and/or electronics in case you need to evacuate quickly. Plan your evacuation route and keep your car filled with fuel.
2. Protect your vehicle from failing objects by moving it away from trees or other objects that could fall on it.
3. Move your vehicle into a garage or out of low lying areas to avoid flooding.
Your Mercedes-Benz Was Flooded, Now What?
Sometimes, even the most prepared, safe drivers can find themselves in trouble. If your car is flooded keep these tips in mind:
1. Don't try to start your car. Attempting to start you vehicle could cause more damage to the electrical systems.
2. Contact your insurer immediately The faster you can locate your vehicle and have it serviced, the better. The longer a vehicle sits in water, the more damage it may cause.
3. If you abandoned your car and it is flooded, it may be towed.
4. If you abandoned your car and the City of Houston tows it you can search for it by visiting http://towedcar.com/ with your license plate number or VIN. You will likely have to pay fees and storage charges in order to retrieve your Mercedes-Benz.
Need Assistance or a Tow?
If your eligible Mercedes-Benz is in need of a tow you can call 1-800-FOR-MERCEDES (1-800-367-6372) for 24-Hour Roadside Assistance. You also can access assistance by launching an app on your smartphone. However, if you are in an emergency or your car is located in an inaccessible location off-road it is best to call 9-1-1.
In many situations, Mercedes-Benz Roadside Assistance can arrange for a tow to the nearest authorized Mercedes-Benz Houston dealer at no charge for all eligible Mercedes-Benz vehicles. However, in certain situations, additional charges may apply.
Sources: