Maintenance Needs For Your Mercedes-Benz
Maintenance Needs For Your Mercedes-Benz
Owning a car and maintaining it well-enough to last a decade requires plenty of patience and maintenance efforts. While taking your car in for bi-annual servicing is important, taking care of it becomes even more critical when you purchase a luxury vehicle.
Ready to become the owner of a brand new Mercedes-Benz? Or looking to learn more about effectively maintaining your Mercedes-Benz? This blog highlights the servicing needs of a Mercedes-Benz and offers useful tips to ensure that your dream car remains in top shape!
Learn About Different Mercedes-Benz Service Types
Equipped with a Maintenance Service Indicator System that alerts you when a visit to the service center is needed, a Mercedes-Benz is fairly easy to maintain in comparison to other luxury cars.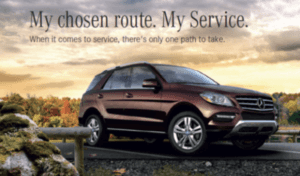 Having said that, it is essential that you have basic knowledge about the different types of service needs of your Mercedes-Benz.
The system typically starts sending out alerts almost one month in advance to the actual service date; followed by countdown messages to constantly remind you to bring in your vehicle for service.
With Mercedes-Benz, in particular, there are two important maintenance service requirements: the A service and the B service.
The need for A Service is triggered after every 10,000 miles and comprises of a regular check-up.
The following are some standard services that can be expected during your Mercedes-Benz A Service appointment:

Oil filter and synthetic motor oil replacement

Inspection of brake component

Maintenance indicator system reset

Inspection and correction of tire inflation

All fluid level checks and corrections are dependent on factory-recommended service intervals for your vehicle's year and model.
The need for B service is triggered after every 20,000 miles and approximately a year after you're A service appointment. The Mercedes-Benz B service session is a little more detailed and involves the following procedures:
Oil filter and synthetic motor oil replacement

Cabin dust filter replacement

Inspection of the brake component

Maintenance indicator system reset

All fluid level checks and corrections are dependent on factory-recommended service internals for you vehicle's year and model.
Tire inflation check and correction

Brake fluid exchange
Additionally, an overall review of the vehicle is performed, paired with all the service requirements listed in the service sheet for your car.
Disclaimer: Service A/B for model years 2009 and newer. Price advertised for Service A/Service B includes all factory-required components. Please refer to your maintenance booklet for the complete list of factory-required services and details on the specific internals for your vehicle's year and model.

Maintenance Tips For Your Mercedes-Benz
Maintaining your car is the best way for you to make the most out of your Mercedes-Benz experience. Here are a few maintenance tips to improve the overall driving quality of your vehicle and save money in the long run.
Use Wax That Protects the Exterior of Your Car
Remember when your mother wouldn't let you go out in the summers without the sunscreen? Well, it's not only your skin that needs protection against the scorching summer heat, your car does too. Harmful rays of the sun tend to fade the paint job on your luxury vehicle and make it susceptible to wear and tear. We recommend the use of wax that offers protection against UV rays.
Get The Fluid Levels Inspected On Monthly Basis
It is critical for you to ensure that the fluid levels in your Mercedes-Benz are as per requirements. We recommend that you get in touch with our experts to have your brake fluid levels, oil, coolant, and power steering inspected on a monthly basis and maintain your vehicle's performance.
Check Your Tires Often
Low tire pressure can mean higher fuel consumption and can often cause wear and tear, leading to serious damage to your car. We recommend, you ensure that your tires are well-inflated by getting your tire pressure checked every month.
Schedule Regular Tune Ups
Regular tune ups are the best way to improve performance on the road, improve gas mileage, and extend the life of your car. Schedule monthly tune ups to keep your Mercedes-Benz performing at optimum levels.

Choose Mercedes-Benz of the Woodlands for Your Service Needs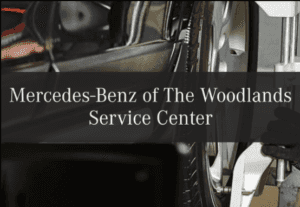 Being the number one Mercedes-Benz dealership in Texas, Mercedes-Benz of the Woodlands offers an extensive range of services dedicated to ensuring that your luxury car remains well-maintained inside and out. From your regular maintenance to handling complex performance-related issues, our certified technicians have knowledge and access to the right tools to take care of all your car's needs.

Short on time, but need some routine work on your Mercedes-Benz? No problem! Our Express Service team is ready to provide you quick, comprehensive vehicle care — in under 60 minutes!

Get in touch with us today to learn more about our Petronas Pit Stop Check or our current Service Specials!