Four Simple Tips That Make Purchasing a Pre-Owned Mercedes-Benz So Much Easier
Four Simple Tips That Make Purchasing a Pre-Owned Mercedes-Benz So Much Easier
When talking about luxury cars, one German automaker can never be forgotten. Synonymous to class, luxury, comfort, and style – Mercedes-Benz stands out as everyone's most-desired vehicles of all-time.
Having heard the name, you're probably already smiling to the thought of becoming the owner of one, one day – so why not make it happen today? However, while becoming the owner of a brand new Benz can take years of hard work and savings, purchasing a Pre-owned Mercedes-Benz can mean that you're a lot closer to your dream than you actually think.
Choosing a pre-owned Mercedes-Benz is an excellent option to purchase a luxury car without breaking the bank. Having said that, it is important that you evaluate your choices carefully and select a vehicle that not only matches your budget, but also delivers the most bang for the buck.
The following are a few tips to help you get started on your hunt for a pre-owned Mercedes-Benz:
1. Get An Inspection Completed Prior To Purchase
Most unauthorized Mercedes-Benz resellers are only focused on maximizing profits and securing sales, and therefore avoid telling you about any problems that the car might be facing.
We recommend that you get in touch with a qualified mechanic to inspect the vehicle inside out, and provide you with an accurate quote on the amount it would take to address all the issues in the car.
2. Perform A System Scan
With the help of a diagnostic tool, we encourage you to scan the vehicle for any fault codes. Check with the reseller if you can plug in a diagnostic tool into the OBD II port to see how well the system is performing.
Using a scanner, scan all different control units for fault codes.
3. Review The Vehicle History Report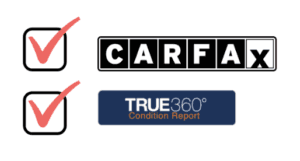 Purchasing a car is an important investment. While an investment in Mercedes-Benz is always protected with excellent resale value, it is important for you to ensure that your dream car well deserves your savings.
A vehicle history report is an excellent way to learn if the car has been in any serious accidents, how many owners it has had, total mileage on the vehicle, and other important details.


Here are some key items to look for on the vehicle history report:
Number of owners

: The higher the number of owners, the higher the chances of the car being poorly maintained. Experts suggest that more owners often mean that the car bounced around a lot and didn't receive the attention and care it required.

Number of accidents

: While this can help you understand if the car had been affected an unfortunate accident, it only accounts for the numbers of accidents for which a claim has be filed.
4. Take the Car Out For A Test Drive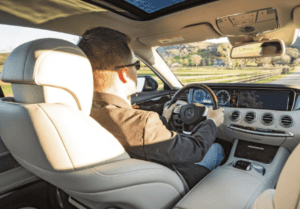 Test-driving the car is the easiest way to understand if it is the right purchase for you. It is also an excellent way to determine the condition of the car and its performance on the road.
When taking your prospective Mercedes-Benz out for a spin, we recommend that you spend some time inspecting every part of the interior. Pay attention to the car's mileage on the odometer, test out the sound system, air conditioning, and all other gadgets to see that they are in a working condition.
Furthermore, it's important that you listen for any knocks or strange noises during the drive, ensure that the vehicle accelerates, decelerates, and brakes smoothly.
Purchasing a pre-owned Mercedes-Benz can represent one of the most significant decisions of your life – we suggest that you weigh out your options carefully. For a stress-free experience, we recommend that you head to an authorized Mercedes-Benz dealership such as Mercedes-Benz of The Woodlands and choose from an entire range of certified pre-owned Mercedes-Benz.
Get in touch with us today to learn more about our vast range of certified pre-owned Mercedes-Benz on sale and all current Pre-Owned Vehicle Specials!