6 Perfect Mercedes-Benz Models for Houston Small Business Owners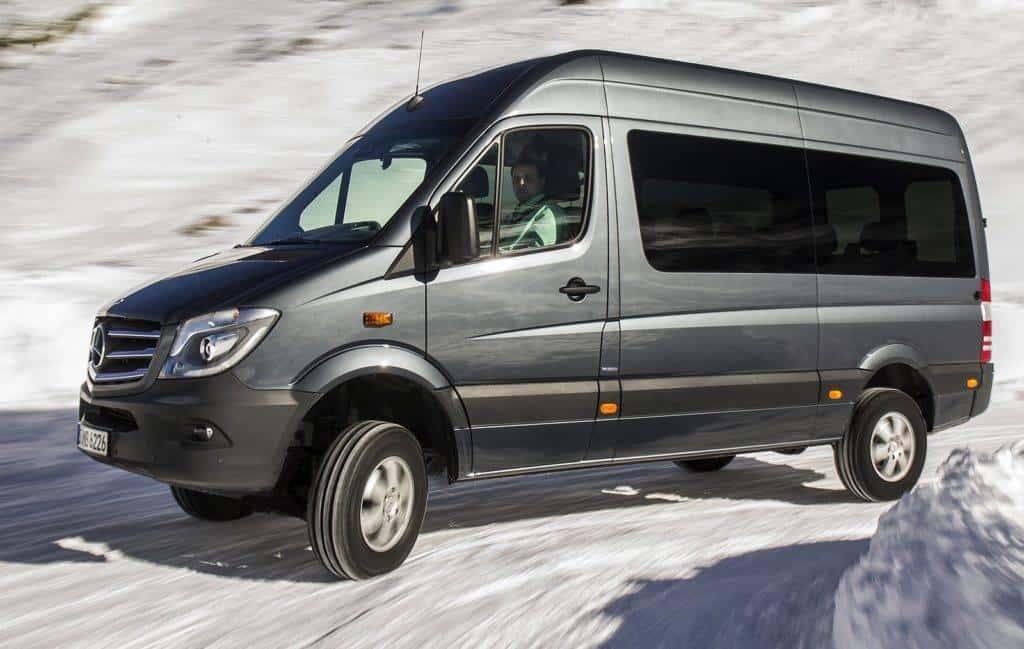 Mercedes-Benz makes a wide variety of vehicles, from small, fuel-efficient sedans to high-performance, race-ready sports cars and commercial vehicles. Each offers a superior level of quality, reliability and performance that is an asset to not only private buyers, but small businesses as well.
A small business owner needs their vehicle to be reliable, durable and fuel-efficient, while also making a great first impression. Regardless of the industry, Mercedes-Benz has a vehicle that can work for your small business.
Here are a few of the best Mercedes-Benz models for small business owners in the Houston area:
1) Metris Cargo Van
For small delivery businesses or contractor the Metris cargo van offers plenty of cargo capacity, with over 186 cubic feet of interior volume and 2,500 pounds of payload capacity. It also offers a towing capacity of over 4,900 pounds, and has seating for two. One of the most attractive aspects of the Metris for small business owners is its fuel efficiency. With is small 2.0-liter inline four-cylinder engine, it achieves an amazing 21 MPG in city driving and over 24 MPG on the highway. Over the life of the vehicle, this will significantly reduce its fuel and operating costs and though the engine is very efficient, it still offers plenty of power for hauling cargo, merging on the highway or quick lane changes, with over 208 horsepower and 258 lb-ft of torque.
Thanks to its small size, the Metris is the perfect cargo hauler for congested city streets, and with its best-in-class turning radius, it can maneuver into even the tightest parking spaces. As a standard feature, the Metris includes load-adaptive electronic stability control, which can sense dangerous driving conditions and keep the vehicle under control by reducing engine power and braking each wheel independently. It also includes Crosswind Assist, which uses independent braking to reduce the effects of crosswinds on the vehicle, and Attention Assist, which monitors the behavior of the driver and recommends a rest stop if the driver seems drowsy or inattentive.
2) Sprinter Cargo Van
A full-size cargo van, the Mercedes-Benz Sprinter is extremely maneuverable for its size, and seems smaller than competing full-size vans. It offers a choice of two engines, one with extremely competitive fuel economy and one with good fuel economy and better performance. The dual-turbocharged inline four-cylinder diesel engine offers 161 HP and 265 lb-ft of torque, while the six-cylinder turbocharged diesel offers 188 HP and 325 lb-feet of torque. The four-cylinder model can achieve a fuel economy of up 28 MPG on the highway, making the Sprinter an extremely efficient vehicle for its size.
The Sprinter comes is many configurations for carrying cargo, with three different roof heights, and several wheelbase and body length configurations. It offers a maximum payload capacity of over 4,900 pounds and up to 516 cubic feet of interior volume. It can also tow a maximum of 5,000 pounds, allowing you to carry extra tools or supplies in a cargo trailer. The Sprinter features load-adaptive electronic stability control, traction control, Crosswind Assist, a four-wheel independent suspension, ABS brakes, a tire-pressure warning system and available all-wheel drive.
3) Metris and Sprinter Passenger Vans
If you run a bus service, taxi service, or another type of business requiring plenty of passenger space, both the Metris and the Sprinter offer passenger versions. The Passenger version of the Metris offers seating for up to eight, with available dual power-sliding doors for easy entry and exit. The Sprinter comes in several passenger configurations, with seating for up to 12. Another version of the Sprinter, the Crew van, offers the best of both worlds, with seating for five and plenty of cargo space for tools and equipment.
4) Sprinter Luxury Vans
A dealer-specific variant, many dealerships contract with up-fitters to provide luxury executive versions of the Sprinter van. This is a good choice for small businesses that offers a luxury car service, transporting important clientele to events, appointments or to travel destinations.
The luxury versions of the Sprinter, such as the McSweeney Designs edition available at Houston's Mercedes-Benz of the Woodlands, offer amenities like luxury leather seating with powered adjustments and full recline capability, a 40-inch LED television, a Blueray DVD/CD player, a premium Alpine sound system with sub-woofers and inverters for powering household electronics.
5) G 550 SUV
For ranch owners or rural real estate agents who occasionally have to go off-road, the Mercedes-Benz G 550 offers a combination of luxury and off-road performance that is hard to beat. With a 4.0-liter V-8 engine, 416 HP and 450 lb-ft of torque, the G 550 has the performance to power through muddy roads or climb steep hills, With a high clearance, available all-wheel drive and both front and rear locking differentials, it also has the off-road performance necessary to make all your important appointments, even in the most remote and rugged areas.
The G 550 offers seating for five, with features like heated seating for the driver and passenger, a heated steering wheel, and a communications and entertainment system featuring a 7-inch LCD, Bluetooth® support and MP3 playback.
6) C 300 Sedan
A small and affordable fleet vehicle, the C 300 is perfect for car services or high-end taxi services, or as a personal vehicle that makes a great first impression for a real estate agent. It offers superior fuel economy, with a 2.0-liter inline four-cylinder engine that achieves 25 MPG in the city and 34 MPG on the highway, making it affordable to operate for extended periods. It also has plenty of power for confident merging and lane changes, with 241 HP and 273 lb-feet of torque.
The C 300 offers seating for five, with leather upholstery, power-adjustable front bucket seats and a premium entertainment system featuring a 7-inch display, eight speakers, Bluetooth® connectivity and MP3 playback.
These are just a few examples of Mercedes-Benz models that would be perfect for Houston-area small business owners. Mercedes-Benz offers a wide selection of sedans, coupes, executive models and SUVs that would be useful for many business needs.
Sources: