6 of the Most Unique Mercedes Benz Cars Ever Produced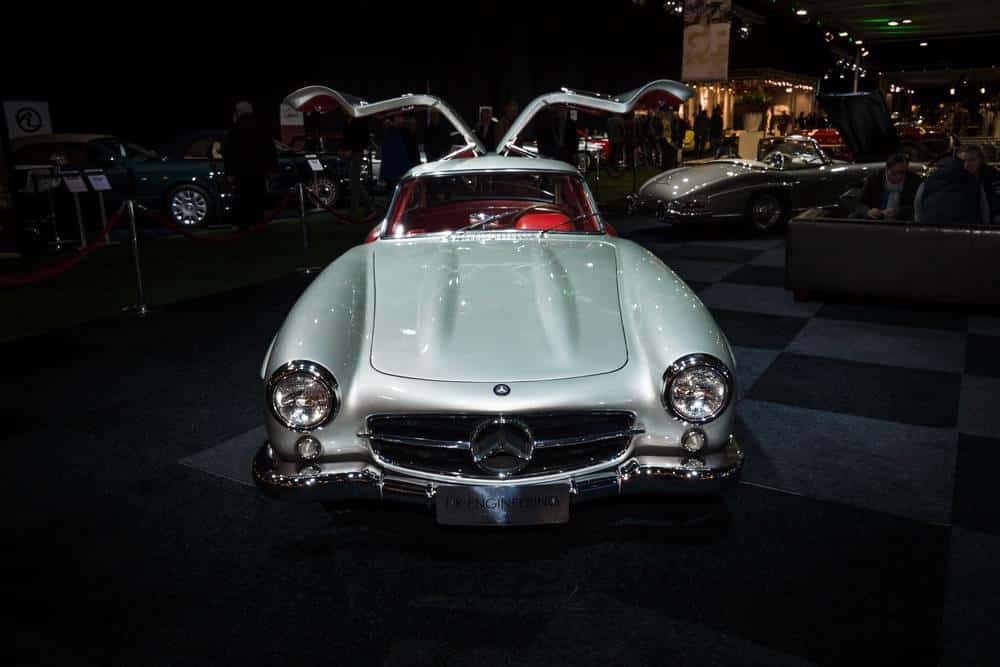 Mercedes-Benz is one of the most recognizable names in the luxury automotive industry, and it has earned its reputation for superior quality and performance through decades of innovation and real-world racing experience. Though officially formed in 1926 under the name Daimler-Benz, Mercedes-Benz can trace its roots back to the Benz Patent-Motorwagen, introduced by Karl Benz in 1886, and the Mercedes 35 hp, a car built by Wilhelm Maybach at DMG, or Daimler-Motoren-Gesellschaft, in 1901. In 1926, DMG merged with Benz & Cie, the company founded by Karl Benz, creating the company now known as Daimler AG.[/caption]
Mercedes-Benz is one of the largest divisions at Daimler AG, producing thousands of automobiles each year from manufacturing facilities in over 25 countries worldwide. Here are a few of the most unique Mercedes-Benz cars that have been produced throughout the company's history:
1) 1886 Benz Patent-Motorwagen
Often considered the first automobile, the Benz Patent-Motorwagen featured a simple chassis with a frame made of steel tubing, a bench seat, bicycle-like tires, a chain drive and a single-cylinder, four-stoke engine that produced 2/3 of a horsepower. It was developed in 1885 by Karl Benz, and it went through several iterations during its production, increasing the engine output to 1.5 HP and 2 HP in later models. In the most powerful configuration, the Benz Patent-Motorwagen could travel at up to 10 miles per hour.
2) 1901 Mercedes 35 HP
Shortly after the death of the co-founder of DMG, Gottlieb Daimler, racing enthusiast and Austrian diplomat Emil Jellinek ordered a series of custom race cars from DMG, designed to his specifications and built by DMG employee Wilhelm Maybach. Jellinek requested that the vehicle have a longer and wider chassis design than conventional automobiles, a lower center of gravity and better engine placement, all of which improved its stability and performance at high speeds. The resulting vehicle, which would eventually be sold as the Mercedes 35 HP, featured a 4-cylinder, 5.9 liter engine, with 35 HP at 950 RPM and a top speed of 45 MPH. Jellinek would go on to win several races in the vehicle, which dramatically increased the sales and the popularity of DMG's product line.
3) 1928 Mercedes-Benz SSK
Introduced shortly after Daimler-Benz AG was formed, the 1928 Mercedes-Benz SSK was designed by Ferdinand Porsche, who left shortly after to create his own line of automobiles. The Mercedes-Benz SSK was far ahead of its time, featuring a 7-liter, inline 6-cylinder engine that was supercharged to create over 300 HP and 500 lb-ft of torque. Later models featured an aerodynamic "Count Trossi" body, and they could reach a top speed of over 120 MPH. Most of the Mecedes-Benz SSK models were designed for racing, with less than half of the 40 produced being sold to the public. The SSK would go on to win several prestigious races, including the German Grand Prix in 1931.
4)1937 Mercedes-Benz W125
One of several Mercedes-Benz vehicles popularly known as "Silver Arrows," the 1937 Mercedes-Benz W125 was a lightweight, single-seat, open-topped race car that resembled the fuselage of an airplane, complete with a bare silver-colored aluminum body. It was preceded by the similarly-designed W25, introduced in 1934, which produced 350 HP and won several races. The more-streamlined Mercedes-Benz W125 model featured an upgraded 8-cylinder inline engine that included a supercharger, producing over 646 HP, a Grand Prix record that would remain in place until the early 1980s. It had a top speed of over 190 MPH in the standard racing configuration, and a specially-designed model reached over 268 MPH in a land-speed record attempt.
5) 1954 Mercedes-Benz 300SL Gullwing
Inspired by a similarly-designed Grand Prix race car, the 300SL is one of the most iconic cars offered by Mercedes-Benz, with its distinctive gulling doors and the first implementation of direct fuel injection on a modern production vehicle. It featured a 2.9-liter inline 6-cylinder engine with mechanically-operated direct injection, producing over 215 HP, with a top speed of 160 MPH. The body was an aerodynamically-shaped, two-door coupe, with later models featuring either the original gullwing design or a convertible top.
6) 2010 Mercedes-Benz SLS AMG®
Taking several design cues from the 1954 300SL, the Mercedes-Benz SLS AMG® was a modern two-door vehicle available in either a gullwing coupe or convertible roadster design. Produced until 2015, the SLS AMG® featured an 6.2-Liter 8-cylinder naturally-aspirated engine that produced over 570 HP and could reach a top speed of 200 MPH. It featured unique innovations such as a lightweight aluminum frame, 7-speed dual-clutch automatic transmission and a dry-sump lubrication system.
These are just a few of the many unique and innovative Mercedes-Benz cars that have been produced over the company's extensive history. Today's Mercedes-Benz cars build upon the legacy of the vehicles that have come before them, incorporating the latest technologies and materials to create the best-performing, highest-quality vehicles in the luxury market.
Sources:
http://www.mbusa.com/
https://en.wikipedia.org/wiki/List_of_Mercedes-Benz_vehicles
https://en.wikipedia.org/wiki/Mercedes-Benz