5 Benefits of Driving a Pre-Owned Mercedes-Benz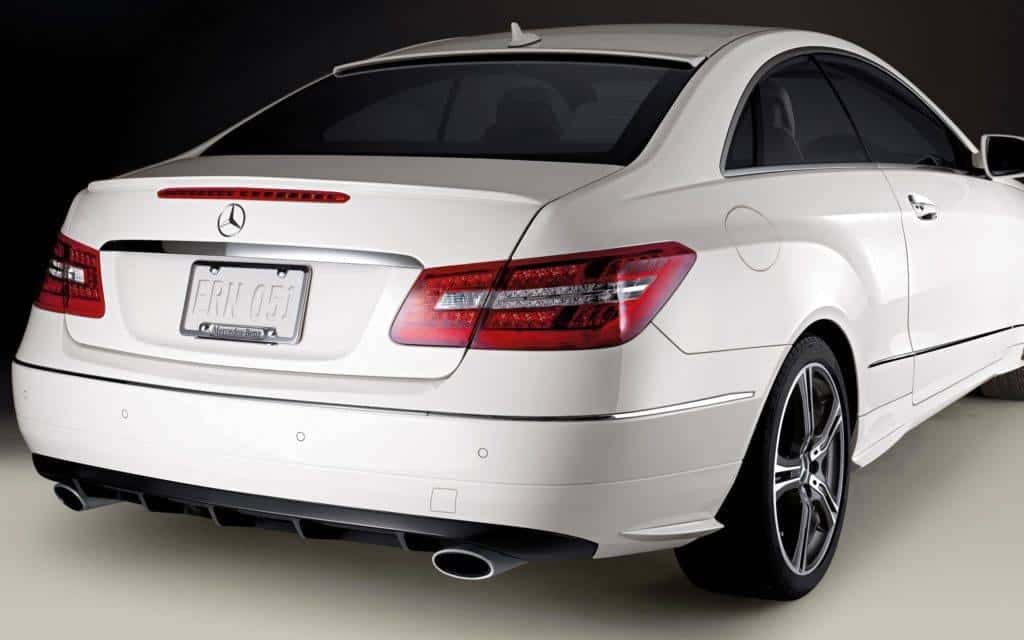 Just because you are buying a pre-owned car doesn't mean you should settle. Here are some compelling reasons to buy a pre-owned Mercedes-Benz.
1. Price
All cars suffer depreciation once they leave the dealership. There may be some exceptions, but this is what allows you to buy a pre-owned car at a better price. You can save thousands or buy a car with additional options with the money you are saving.
2. Financing
This is one of the main advantages of buying a pre-owned Mercedes-Benz. Financing your dream car is a quick and efficient process, and you get the reliability and support from a Mercedes-Benz dealership.
This translates into better financing rates, effortless paperwork, and the confidence that you're getting the best deal on your new car.
3. Paperwork
Whenever you buy a car there, is a fair deal of paperwork involved: bills of sale, transfers of title to your name, and so on. Getting through this process is guaranteed to be time-consuming, especially if you aren't familiar with it.
A Mercedes-Benz dealership will take care of this for you. All you have to do is sign the paperwork. No trips to the DMV and no wasting your time in line.
4. 24-hour roadside assistance
When you buy a Mercedes-Benz you expect the best. This includes the best dealership network and the best post-sale support. You get exceptional support, which includes 24/7 personal assistance, nationwide dealer support, trip interruption coverage, and vehicle exchange privilege.
The 24/7 personal assistance program helps you whenever you need it the most. Whether it's a question about maintenance, car function, a flat tire, or a jump start, you can get the assistance you need.
There are more than 300 Mercedes-Benz dealerships across the country. So no matter where you are, you can use the benefits of your Mercedes-Benz Certified Pre-Owned Limited Warranty and Extended Limited Warranty.
If you have a warranty covered mishap during a trip, the trip interruption coverage is the fastest and the best option to help you. It will cover your expenses, like lodging and food if you are stranded more than 100 miles from home.
5. Mercedes-Benz Pre-Owned certification
The Mercedes-Benz pre-owned certification is the industry's most exclusive, with a stringent set of tests and inspections to guarantee that the vehicle functions and has been maintained to standards.
There are nine main areas that make part of the certification process. They are general inspection, engine compartment and pre-road test checks, engine compartment and system condition check, electrical system check, undercarriage and drivetrain inspection, chassis inspection, road test, post road test inspection, and appearance inspection.
The general inspection covers 11 points that include checking for structural damage, mileage and history verification, maintenance schedule verification, verification of all recall updates, spare keys, roadside assistance program labels, testing for diagnostic codes, among others. These give a general view of the type of "life" that the car has been living.  Among the many different kinds of uses, a car can have, mileage is only part of the picture and it's not the only indicator of wear.
The engine compartment and pre-road tests consist of making sure that all fluids and liquids are at the correct levels and are uncontaminated. Brake fluid, transmission fluid, battery acid condition and any and all other fluids are checked for proper levels.
All electrical systems are scanned and manually inspected. Every switch, button, screen and indicator light is checked for correct functioning. This makes sure all electrical components are functioning properly.
Brakes, wheels, tires, brake lines, tire wear, drive shaft, front axle ball joints and any component in the undercarriage is inspected. The technicians keep an eye out for any debris damage and make sure these critical safety components have no damage and work in optimal conditions.
The chassis is inspected also. Everything from body structure, lamps, and frames all the way up to the vanity mirrors are checked. Nothing is left out. Because nothing replaces driving the car, the road test is conducted from the driver's seat. Gauges, instruments, vibrations and rattles are all looked into. After the road test, the car is checked for leaks, fluid levels are checked again, and the climate control system is inspected as well.
Sources:
http://www.caranddriver.com/features/the-advantages-of-buying-a-new-or-used-vehicle
http://www.thecarconnection.com/news/1045187_the-benefits-of-buying-a-used-car-from-a-dealer
https://www.mbusa.com/mercedes/cpo#waypoint=cpo-warranty&faqgroup=warranty_faqs&state=opened&faqid=warranty_faqs&faqname=warranty_faqs