4 Reasons to Choose a Pre-Owned Mercedes-Benz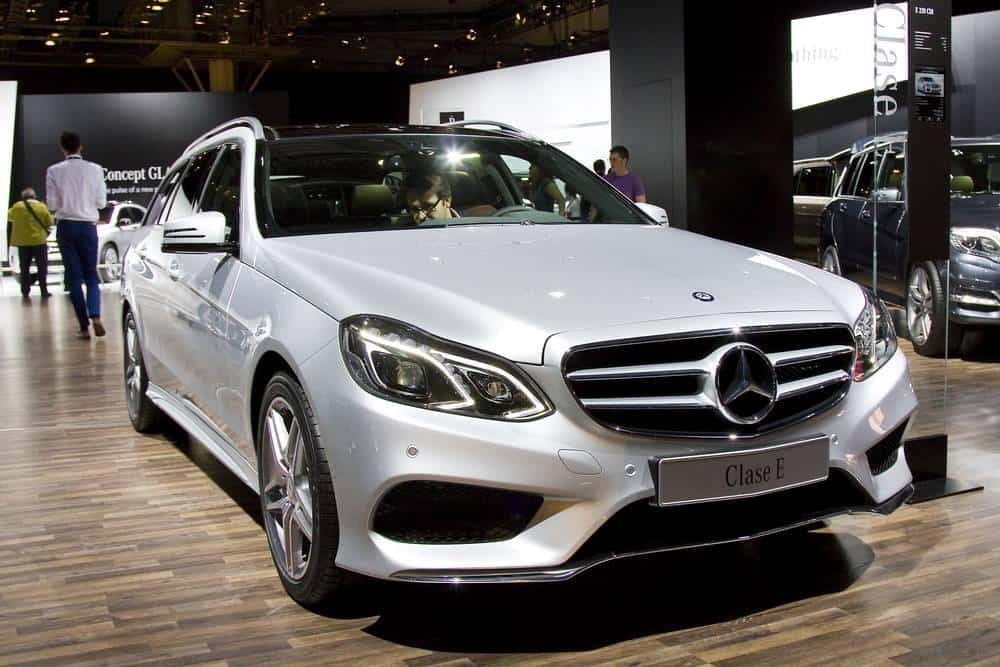 Mercedes-Benz is one of the most recognized brands in the history of automobile manufacturing, and though its parent company, Daimler AG, was officially formed in 1926 under the name Daimler-Benz, it can trace its lineage back to 1886, when Karl Benz created what is often considered the first automobile, the Benz Patent-Motorwagen. Since then, Mercedes-Benz has earned a reputation for exceptional luxury, quality and reliability, making Mercedes-Benz one of the most popular and desirable automotive brands in the world.
The company now offers a full line of passenger cars, sports cars, sport-utility vehicles and crossovers, as well as passenger vans, cargo vans and commercial vehicles. Mercedes-Benz vehicles offer a unique combination of superior performance, efficiency, luxury and durability, and they retain their value for many years, making them a great choice for pre-owned car buyers.
Here a few reasons to choose a pre-owned Mercedes-Benz for your next vehicle:
#1 Great Value
By choosing a well-mainlined Mercedes-Benz that is a few years old, you can enjoy the best features that Mercedes-Benz has to offer while still remaining within your budget. Mercedes-Benz vehicles offer unprecedented quality and reliability that make them especially attractive to pre-owned car buyers, with many vehicles offering like-new performance at significant savings. This is especially true for certified pre-owned models, which have undergone an extensive and thorough inspection process, covering every major system, with more than 160 individual points of inspection. The process includes:
A general inspection, with mileage and history verification.
Verification of fluid levels and condition
Inspection of filters, plugs, belts, engine mounts and other components.
Electrical system inspection, which verifies proper operation of lights, signals, electronics and other components.
Undercarriage and drive train inspection, including exhaust, brakes, wheels, tires, suspension and steering components.
Chassis inspection, including body panels, frame, glass, mirrors and seat belts.
A road test, which ensures that all gauges work and that there are no abnormal vibrations, noises or other problems.
Post-road test inspection, where fluid levels are checked again, the climate control system is tested and a leak inspection is performed.
Appearance inspection, which identifies any scratches, dings or dents on the exterior, as well as any rips, scratches, discoloration or fading on the interior.
Only the best Mercedes-Benz vehicles qualify for and pass the certified pre-owned inspection process, ensuring that they are in great condition and offer superior quality for the price.
#2 More Features for the Money
Buying a pre-owned Mercedes-Benz allows you to upgrade to a better model or add extra features that might not be otherwise possible while remaining within your budget. For example, you could upgrade from a sedan to convertible, or upgrade to a more powerful engine. Or, you could choose a vehicle that features some of Mereces-Benz's industry-leading premium comfort and safety options, such as:
A rear-view camera, which prevents accidents when reversing the vehicle
Blind-spot monitoring, which prevent accidents when changing lanes
Parking Assist, which simplifies parking with a computer-assisted semi-automatic parking system
Collision prevention, which notifies the driver of an impending accident and increases braking power
Vehicle and pedestrian recognition, which prevents accidents and injuries
Traction control, which controls engine power and applies the brakes dynamically to control the vehicle in difficult driving conditions
Crosswind Assist, which applies the brakes dynamically to mitigate crosswinds
Daytime running lamps, which make the vehicle more visible during the daytime, even in bad weather
Keyless start, with remote door lock operation, valet key and panic alarm
Rain-sensing wipers, which adjust wiper speed automatically to keep the windshield clean
Premium sound systems, with features like Bluetooth® connections, large displays, premium speakers, USB and iPod connections, Wi-Fi hotspots, voice control and satellite radio
Navigation systems, which guide you to your destination with turn-by-turn directions
Power seats with multiple adjustments and stored settings
Heated and ventilated front seats
Dual-zone climate control, which allows different settings for the driver and passengers
Premium leather interiors, which enhance comfort and beauty
Custom wheel and tire packages
These are just a few of the premium options available on Mercedes-Benz vehicles, and by opting for a pre-owned model, you can choose one with more of the features that you need, or want, without overextending your budget or sacrificing quality.
#3 Comprehensive Warranty
With a certified pre-owned Mercedes-Benz, you can rest assured that your vehicle will perform as needed for many years, thanks to an included one-year extended warranty that features unlimited miles and can be optionally extended for a period of one or two more years. This warranty covers the primary systems of the car, including the following:
Engine
Powertrain
Steering
Suspension
Brakes, except for normal wear items like pads and discs
Climate control system
Electrical system
Various other components
The vehicle is also covered by any remaining portion of the factory warranty, and the one-year certified pre-owned warranty takes effect only after the original warranty has expired.
#4 Great Performance
The Mercedes-Benz product family offers a wide variety of engine and transmission combinations that feature industry-leading performance and superior fuel economy. From the extremely fuel-efficient 2.0 liter inline four-cylinder, to the dual-turbocharged V-12 available in certain AMG® performance models, Pre-owned Mercedes-Benz vehicles offer an unparalleled driving experience, with fast acceleration and plenty of power. Advanced transmissions offer both smooth driving and improved efficiency, with features like dual or multiple clutches, paddle shifters, and up to seven speeds and multiple automatic or manual diving modes.
With components that are built to last, and a generous warranty, you can be sure that the drive train of your pre-owned Mercedes-Benz will offer superior performance and reliability for years to come.
A pre-owned Mercedes-Benz represents a great value for those with limited budgets, or those wishing to upgrade to a vehicle with better features for the same amount of money. By choosing a certified pre-owned model, you also receive peace of mind, with a full vehicle inspection and a generous warranty. Because of the quality and reliability inherent to all Mercedes-Benz vehicles, choosing a pre-owned Mercedes-Benz is a smart and effective way to stretch your budget, without sacrificing quality, performance or your comfort.
Sources:
http://www.daimler.com/company/tradition/company-history/1885-1886.html