3 Unique Technologies Available with Mercedes-Benz Cars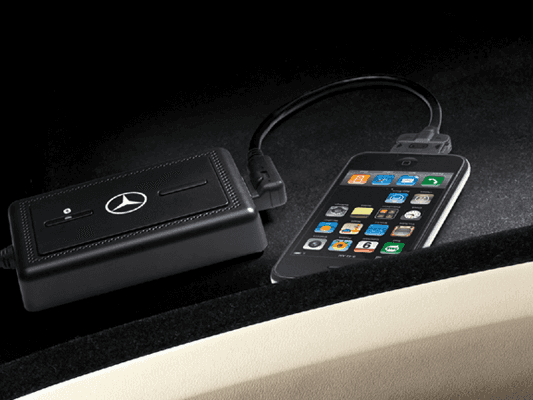 Today's automobiles are more than simple machines, designed to ferry occupants from one point to another quickly and safely. They have become technology platforms, integrating dozens of computerized systems that make each vehicle safer to operate, more fuel efficient, more powerful and comfortable for both the driver and the passengers.
Mercedes-Benz has been at the forefront of the automotive industry for many years, introducing new technologies that revolutionize the driving experience and set the standards for world-class luxury and comfort.
Here are just a few of the innovative technologies that are available with the latest generation of Mercedes-Benz cars:
1) Mercedes me
The Mercedes me service is an integrated platform that combines vehicle information, customer support, warranty information, service scheduling, loan and payment information, remote vehicle access and a wide range of other services into one simple interface that can be accessed from a number of internet-connected devices, including computers, smartphones and tablets.
Mercedes me offers Mercedes-Benz owners a wealth of vehicle information, including documentation, how-to videos, support services and access to a product concierge who can educate owners about the operation and care of each of the vehicle's systems. The program also makes it easy to schedule service visits with a favored dealership, access the vehicle's service history and service plan, and learn about important warranty information. It also offers full support services, helping owners to solve any problems they may encounter.
Mercedes me also provides access to important financial information, such as payment schedules and amounts, and it can help owners take advantage of special opportunities available exclusively to Mercedes-Benz owners, like valuable credit and insurance programs. Finally, Mercedes me integrates with the mbrace service, to offer remote access to many of the vehicle's important functions, such as the climate control system, automatic door locks, system diagnostics and other features.
2)mbrace
The mbrace service allows Mercedes-Benz owners unprecedented control over their vehicles remotely, through a computer or with an Andriod, iPhone or iPad. It offers secure remote access to Mercedes-Benz cars, allowing an owner to start the vehicle from a distance, adjust the climate control settings, lock or unlock doors, or to find the vehicle by tracking its GPS location or by sounding the phone. It also allows Mercedes-Benz technicians remote access to vehicle diagnostics, enabling them to diagnose problems remotely, schedule service visits and pre-order parts if necessary to streamline service visits.
mbrace also allows the owner to plan trips and upload destinations and routes to the vehicle remotely, locate nearby attractions or Mecedes-benz dealerships while on a trip, and find the best places to stop for gas or to rest for the night.
With customizable apps, mbrace can find restaurant and hotel reviews, track weather and traffic conditions, access local or national news and much more. The system can also provide in-car Wi-Fi access for multiple devices, connect with an mbrace concierge for assistance with everything from booking flights to buying event tickets, and it can also provide valuable assistance during an accident or an emergency. mbrace can also protect the vehicle when operated by a valet, and it offers valuable tools to provide limits and protect younger drivers in the family.
3) Driver Assistance Technologies
Mercedes-Benz cars have a wide range of available driver assistance technologies that each vehicle safer, easier, more comfortable and more convenient to drive. Here is an overview of some of the most innovative driver assistance features available on Mercedes-Benz cars:
1. Collision Prevention Assist: This system uses a network of optical and radio-frequency sensors to monitor the positions of other vehicles on the road, and it relays that information to a specialized computer system that determines when a collision is imminent. It then warns the driver of a possible collision, reduces engine power and increases braking power, allowing the driver to react to the situation quickly and avoid an unnecessary accident.
2. Lane Keeping Assist: This system monitors the position of the vehicle in the lane, using special sensors and software to track lane markers on the roadway. If the vehicle wanders from the intended lane, the driver is alerted, allowing corrective action to be taken.
3. Blind Spot Assist: This software monitors vehicles in adjacent lanes, and warns the driver with mirror-mounted indicators when other vehicles are located in blind spots during lane changes.
4. Attention Assist: This system uses special software to monitor the operation of the vehicle, and advises the driver to take a break if abnormal driving patterns indicating drowsiness or inattention are observed.
5. Crosswind Assist: This system monitors wind conditions using a series of sensors, and adjusts the performance of the braking system at each wheel to mitigate the effect of crosswinds, preventing loss of control and accidents.
6. Electronic Stability Program:
This system monitors road conditions through a series of sensors, and adjusts engine power and the braking performance at each wheel in the event of tire spinning,
oversteer
or
understeer
conditions. This allows the driver more control in difficult driving conditions, preventing accidents, and the system is load-adaptive, adjusting to the number of occupants and the amount of cargo in the vehicle.
7. ParkTronic Parking Assist: This system uses a series of optical and radio-frequency sensors to monitor the vehicle's location and the locations of other vehicles and structures during parking operations. It can help the driver to guide the vehicle into tight parking spots, and to avoid accidents, property damage and injuries.
8. Rear-View Cameras:
This system combines rear-facing cameras with an in-dash monitor to supplement the rear view mirror when reversing the vehicle from a driveway or parking space. This helps to provide a better view than cameras alone, avoiding accidents, property damage and injuries.
In addition to these systems,
Merceds-Benz
vehicles also have a variety of other innovative technologies available, including hands-free communications, Bluetooth® mobile phone syncing, USB or Bluetooth® music playback, satellite radio, turn-by-turn navigation systems, and more. All of these systems combine to make Mercedes-Benz cars some of the most luxurious, comfortable, convenient, safe and efficient vehicles on the road today, and with high-performance engines, transmissions and suspensions, they are also extremely enjoyable to drive, as well.
Sources:
https://www.mbusa.com/mercedesme/index