2017 Mercedes-Benz Cars Promise a Glorious Driving Experience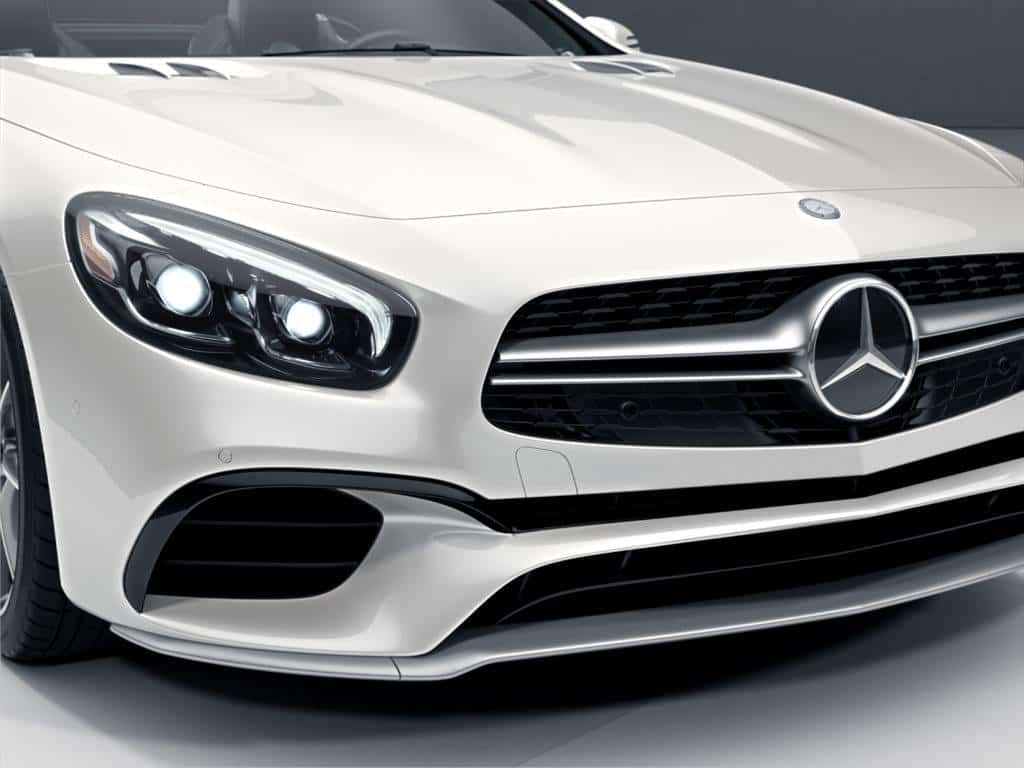 The new year's lineup of Mercedes-Benz vehicles continues a decades-long tradition of incredible luxury and first class engineering. If you're thinking about trading up, make sure you understand everything on our line-up.
The 2017 AMG® GT Sports
Car and Driver called this sports car one of its Top 25 2017 "cars worth waiting for." It's a heavy sports car capable of taking the road by storm, featuring an upgraded 4.0-liter engine with 550 horsepower. If you have a need for speed, then this is the car you want to trade up to. The twin-turbo 577-horsepower V8 engine makes the AMG® GT the sportsman's sports car.
The 2017 AMG® C 63 Coupe
This sophisticated vehicle is dressed to impress. Its sleek lines and sporty interior all support a driving experience that's second to none. This vehicle hits 60 mph in 3.9 seconds yet gives you total control as you speed down the highway. It also includes a variety of safety features to help correct the odd yet inevitable pilot error.
The 2017 AMG® E43 Sedan
Understated elegance marks this model. It doesn't scream for attention, but quietly makes its incredible quality known. This sedan is ready to deliver a bit of a thrill all the same, with a 362-horsepower engine which goes from 0 to 60 in 4.5 seconds.
The 2017 G 550 SUV
For the discerning driver who needs a lot more space. The G 550 will let you haul your family or your camping gear around in style. It has a rugged exterior that looks ready to head out on an African Safari. 7000 pounds of towing capacity means it will be easy for you to take your RV out for a spin. A sophisticated leather interior turns all of this into a simply superb relaxation experience, transforming every day into a driver's vacation day.
The 2017 GLC Coupe
A coupe that offers some of the benefits of an SUV…sporty yet sturdy. This is all thanks to the 367-horsepower direct-injection biturbo V6 engine and a 9-speed automatic transmission, designed to allow the GLC Coupe to handle rugged roads and long drives.
The 2017 S-Class Cabriolet
This convertible marries beauty with power to create a stunning result. It's designed to move with the wind. Its shape and air intakes make it flow through the air even as one achieves top speeds. Beautiful, classy four-passenger seating makes this vehicle the epitome of fun, allowing you and your friends to get out and enjoy life together. With the hood up, it wouldn't be out of place as the get-away car for a high-class international man or woman of mystery. Its hand-crafted AMG® 5.5 L V8 biturbo engine ensures you'll receive the incredible driving experience you've come to expect from Mercedes-Benz. The Eco system even helps you go a little farther by shutting the engine down at stoplight, all without inconveniencing you—the moment you accelerate the engine effortlessly restarts.
The 2017 SL Roadster
A gorgeous convertible sports car that will make you the envy of everyone you meet. It sports a classic 2-seater cockpit with seats that comfortably hug the body. This year it's 300 pounds lighter and much faster, with a 20% greater rigidity for increased safety. In short, this is the kind of car that's ready to make you enjoy Sunday scenic drives once more.
The 2017 SLC Class
An updated look. A new engine. If you want a solid convertible at the right price, this model is the one for you. This year, the SLC is back with a sleeker appearance and greater maneuverability. You can roll from 0 to 60 in 4.6 seconds, allowing you to zip down the highway with grace.
Which will you test drive?
One thing is for sure…this year's line-up continues to offer something for everyone. All that's left is choosing the car which best meets your needs. Start by stopping in at our dealership for a test drive. We'll be happy to help you take any or all of these awesome new vehicles out for a spin.
Sources:
http://www.caranddriver.com/features/2017-mercedes-amg-gt-r-25-cars-worth-waiting-for-feature