10 Tips from Mercedes-Benz Houston to avoid and deal with rush hour traffic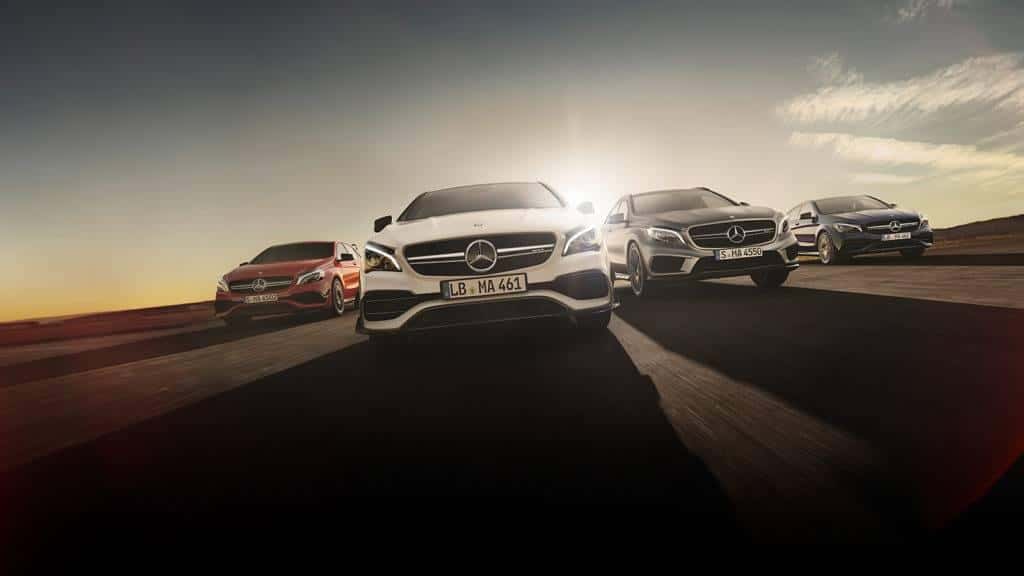 Traffic in Houston is notoriously horrible. The sprawling city has the sixth-most expensive commute in the US, according to a study by Texas A&M's Transportation Institute. The average commuter here wastes 61 hours a year stuck in traffic, spending $1,490 in commuting expenses. And traffic in many places is only getting worse as the population continues to increase and infrastructure struggles to keep up.
While the best way to absolutely avoid traffic is to bike or walk, sometimes that is just not feasible. Considering how spread out Houston is, it's more than likely that you will have to drive a lot to get to where you need to go, whether it's school, work, shopping, or going out to eat.
But there are a few tips and tricks that can help you avoid and deal with traffic in Houston.
1. Go early/go late; leave late/leave early
Flexible work schedules can be your best secret weapon when trying to avoid major traffic jams around Houston. Many workers find a gym near by their office and go into town early (before 7 a.m.) when traffic is lighter. They glide into the gym, get in an early workout and then go to work. You could also opt to hit the gym after work in order to avoid peak afternoon traffic time between 5 p.m. and 6 p.m. Other people just skip the gym, go to work early (around 7 a.m.) and then are able to leave work early (around 3 p.m. or 4 p.m.)
Also, if your employer is flexible on when you come in to the office, consider driving to work between 9:30 and 10 a.m. when morning traffic has eased.
2. Carpool
Take advantage of HOV lanes when you have at least one other person in the vehicle with you (children count). Team up with your neighbors, coworkers or your spouse to share rides. If you are having a hard time finding someone to carpool with try searching a carpool matching service such as erideshare.com, carpoolworld.com or craigslist.
The Metro Star program in Houston also is a cost-effective way to help reduce the stress of commuting. The van service offers hundreds of scheduled routes in surrounding counties. Riders share the cost of the van, fuel and tolls. There are new customized Star Routes that allow users to create a route that best suits their needs.
3. Use a mobile app
Check and get updates on traffic and weather through your mobile device. Google Maps and Waze are popular choices to check on real-time traffic conditions. In vehicle navigation systems also can help you plan your route and search for alternatives. The Mercedes-Benz Comand Navigation System gives you clear directions and is voice activated. Vehicles with SiriusXM satellite radio have the ability to integrate up-to-date traffic conditions with the Comand Navigation System.
4. Always have an alternate route
Study a map and become familiar with common trouble areas where traffic tends to clog up, or where flooding is a problem. Think of alternative ways to get to where you are going in case a traffic accident or flooding forces the shutting of lanes or closure of entire roads. Mobile apps and in-car technology can also help you find alternative routes.
5. Consider a counter commute
The common flow of rush hour traffic is heaviest entering the city in the mornings and leaving the city during the evenings. You can game the system by doing the opposite. For example, if you work west of the city in the Energy Corridor, consider living closer in to town. That way you will be leaving the city in the mornings and driving towards the city in the evenings. Living close to your job, and being able to use side streets and avoid major highways also is ideal.
6. Purchase a toll tag
Zip through toll booths with ease without having to physically stop and pay tolls. The Harris County Toll Road Authority as well as the Fort Bend County Toll Road Authority operates local toll roads. By purchasing either an EZ Tag, TollTag or TxTag, you will be able to automatically pay tolls without needing to stop and pay cash.
More and more tollways are converting to all-electronic tolls, meaning only people with EZ Tags or other interoperable toll tags will be able to drive on them, or face fines. Sometimes getting around the city will require you to use a toll way, and it's easiest to have an automatic toll tag.
7. Try a park and ride
There are several park and ride options that shuttle commuters by bus to and from the suburbs and major office districts. Just park your vehicle in a secure lot, hop on a bus and let someone else do the driving. Take a book or mobile device and catch up on some reading while you commute.
8. Try a compressed work week
Another trick in the flexible work schedule playbook is the compressed work week. Many employers are allowing full-time workers to extend their hours each day in order to take every Friday or every-other Friday off. For example, a worker works 10-hour days, four days a week (a 4/40 schedule). Or workers work 9-hour days over two weeks and takes every-other Friday off (a 9/80 schedule).
9. Run errands in the evening
Believe it or not, traffic can actually be pretty bad in Houston; even on the weekends. So timing is key when deciding when to run errands such as grocery shopping. If it's possible, try shopping in the late evenings, after dinner when traffic has lessened.
10. Grin and bare it
Odds are that no matter how crafty you are you will find yourself in awful gridlock at some point. The good news is that if you love your vehicle then sitting in traffic isn't quite as bad. Right? Mercedes-Benz offers some pretty amazing interior features like handcrafted leather seats that offer automatic "hot stone" back massages, state-of-the-art stereo systems, air filters and even in cabin aromatherapy that allows you to pipe in soothing scents.
Sources
http://houstonagentmagazine.com/houston-has-sixth-most-expensive-commute-in-u-s/
https://www.quora.com/What-are-the-best-hacks-if-any-to-avoid-traffic-in-Houston