Sprinter Van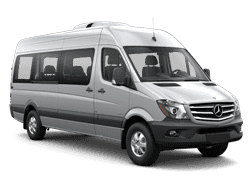 2015 Mercedes-Benz
Passenger Van
starting at
$39,995
Max. Payload: up to 2,907 lb.
Max. Interior Standing Height: up to 76.4 in.
Max. Seating Capactiy: up to 12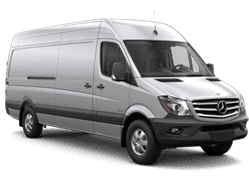 2015 Mercedes-Benz
Cargo Van
starting at
$35,995
Max. Payload: up to 5,508 lb.
Max. Interior Standing Height: up to 78.2 in.
Max. Cargo Volume: up to 530 cu. ft.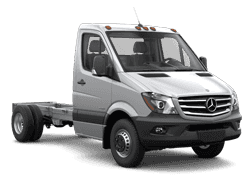 2015 Mercedes-Benz
Cab Chassis
starting at
$35,310
Max. Payload: up to 6,401 lb.
Max. Towing: up to 7,500 lb.
Turning Diameter: 47.6 in.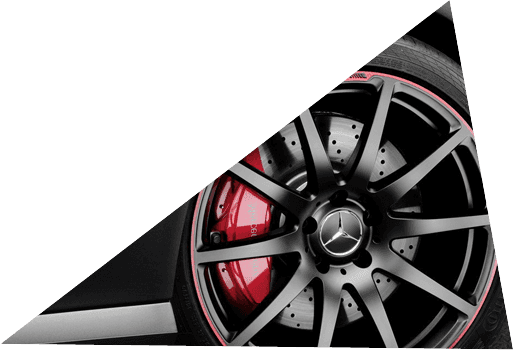 What exactly is a Sprinter Van?
The Mercedes-Benz Sprinter is a commercial van renowned for its fuel-efficiency, Best-in-Class payload, cargo volume, and interior height. The Sprinter Van's powerful 2-stage turbo diesel engine paired with legendary Mercedes-Benz reliability and service make this vehicle a popular choice for work fleets, delivery drivers, and beyond.
Mercedes-Benz takes great care to update and advance the popular Sprinter each year, adding advanced safety features and vehicle performance features such as the new 4×4 version. Other new features include Crosswind Assist, a standard crosswind mitigation system that gently engages the breaks in order to stabilize the vehicle in high winds. New BlueTEC® clean-diesel technology helps make the Sprinter environmentally friendly. The popular Super Ultra-Low Emission Vehicle option results in 90% less emissions than a gas-powered vehicle.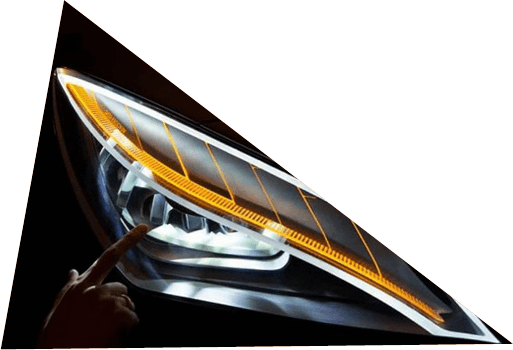 Which model is right for me?
The Mercedes-Benz Sprinter is available in five models:
Cargo Van
Crew Van
Passenger Van
Minibus
Cab Chassis
Each model is available in different sizes and payload capabilities. Van length ranges from standard, long, and extra long. Roof height also can be customized with its tallest super High Roof creating an interior standing height of seven feet. Gross vehicle weight is available in three classes:
2500 model 8,550 lbs perm GVWR
3500 model 9,990 lbs perm GVWR
3500 model 11,030 lbs perm GVWR
Choosing the right Sprinter van should be based on your cargo needs, uses, and driving conditions.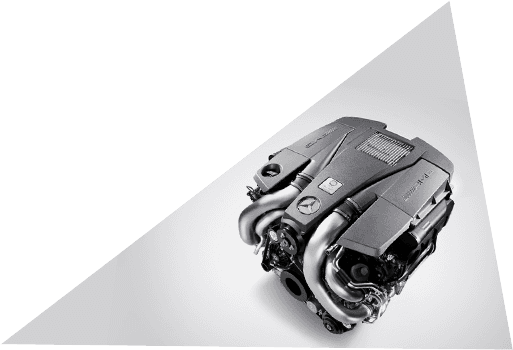 Can Sprinter vehicles be customized to fit my needs?
Sprinter vans are the ultimate customizable vehicle. The van can be configured by height, wheel base, graphics, upfit, and more. The models can accommodate cargo space or passenger seats. Customers also use the Sprinter as the foundation for creative customization. Sprinter Preferred Upfitters can help you create your unique vehicle with near endless possibilities. Sprinters are often converted to recreational vehicles, food trucks, luxury limousines, mobile showrooms or workshops, mobile offices, emergency vehicles, and more.
TESTIMONIALS

"In short, Mercedes-Benz of the Woodlands does everything right."Jerry H.

TESTIMONIALS

"Very nice, new facility filled with an awesome kind staff."Diane W.